Chiropractors – Physical Therapists – Occupational Therapists – Medical Facilities
If you operate a swimming pool, therapy pool, or therapeutic spa in Pennsylvania, you are required to have someone on your staff trained as a Commercial Pesticide Applicator.  Get trained!
Lehmann Pools & Spas offers training to prepare you and your staff for the PA Department of Agriculture Certification Testing.
Our next training session is October 13, 2015 in Johnstown.  814-266-2236.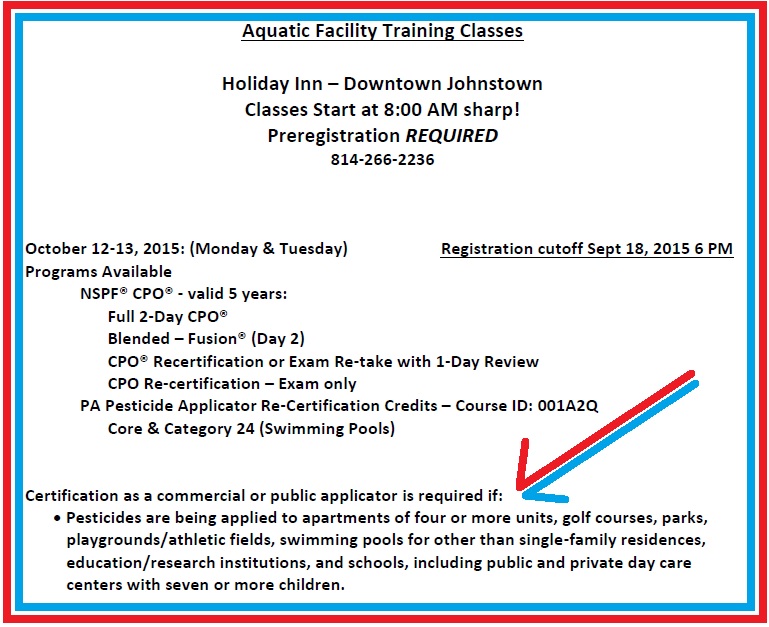 Johnstown – Pennsylvania – Laurel Highlands – Somerset – Bedford – Ebensburg – Altoona – Ligonier
Chiropractor – Physical Therapy – Occupational Therapy – Medical Center – Hospital – Hotel – Motel