(814) 266-2236
Swimming Pools ● Spas
Service ● Chemicals
Swimming Pools
Swimming Pools Packages
Lehmann Pools & Spas swimming pools feature virtually everything you need for family fun!  From our flow-matched pump and filtration systems to a solar cover to keep your pool warm, our affordable packages have it all!  There are 6 liner patterns from which to choose and our complete package includes your ladder, maintenance kit with all your cleaning tools, and a winterization kit complete with winter cover and AquaDor Closure System.  
Getting a replacement pool?  We tailor our packages to suit you!  Lehmann Pools & Spas can do anything from just the pool & skimmer all the way to replacing all of your equipment and accessories.  For More Information Call: 814-266-2236.
Liner Choices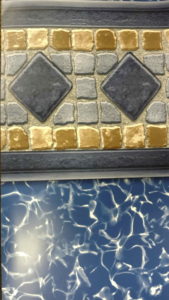 ---
Free testing, friendly, knowledgeable service staff at Lehmann Pools & Spas help you manage your pool water safely.  Keep your pool sparkling and safe with our help. 
No matter what system you use, testing at our lab in the Bel Air Plaza is fast and easy. And, it's complimentary to our customers.  We have salt water testing; we can check for metals and phosphates – all to make sure your water is properly balanced, clean, fresh, and safe.
For More Information Call: 814-266-2236
---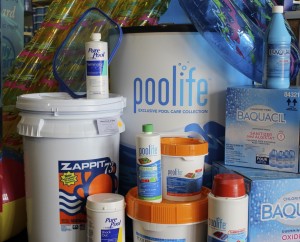 Professional Grade Pool Chemicals
Whether you want Baquacil™, Poolife™, Zappit (Super Zappit®73%), or any of our other fine brands, Lehmann Pools & Spas carries nothing but full-strength, professional-grade pool chemicals. You cannot get dealer-grade products in your local big-box!  And, good luck asking for help at the mega-mart!  We give you full support!
Our sanitizers are all EPA registered – the real deal. Combine our products with testing, friendly, knowledgeable advice and you won't find any easier or more effective care for your pool – anywhere – at any price. For More Information Call: 814-266-2236
---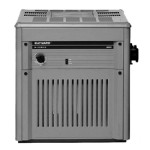 Pool Heaters, Heat Pumps & Salt Systems
Want to get more use from your pool?  Extend you season with an energy-efficient heater or a heat pump from Heat Siphon®, Hayward, RayPak, or Pentair.  Salt systems? Yep – got them too! Hayward, Goldline®, Pentair, and Zodiac systems. 
Lehmann Pools & Spas expertly installs your new system.  Plus, we offer year-round service!  Get the full factory warranty protection that only comes with professional installation.  
Convenience and value! For More Information Call: 814-266-2236
---
Equipment & Accessories
Lehmann Pools & Spas has all major brands of equipment and accessories. Hayward, Pentair/StaRite, Jandy, Zodiac, Polaris. Heat Siphon® Heat Pumps.
We've got the Dolphin® Automatic Cleaners & Solara® Solar Heaters from Maytronics. Solar Covers by GLI. GLI and Feherguard Solar Reels and Feherguard™ Solar Reel Repair Kits.
For More Information Call: 814-266-2236
---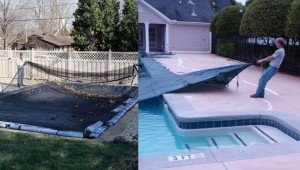 Openings, Closings, & Routine Maintenance
We professionally open or close your pool, giving you more time to enjoy your backyard oasis.  Lehmann Pools & Spas also performs routine pool maintenance. Schedule weekly, bi-weekly, or at any other interval to suit your needs.Free your schedule so you can enjoy your swimming pool – worry-free and sparkling!  Spend your free time time with your family.We'll carefully tailor our plan to meet your needs, work efficiently, and do the job right. For More Information Call: 814-266-2236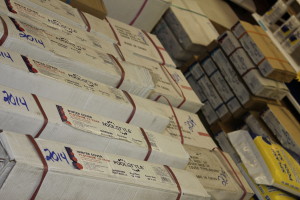 Maintenance – Service – Repairs
Service - Repair - Contract Maintenance