Johnstown ● Somerset ● Ebensburg ● Altoona ● Laurel Highlands
Lehmann Pools & Spas of Johnstown serves you year round.  Going to the big mega sale?  Good luck with your service!
Our service is a local call – 814-266-2236.  Our parts are local.  If we need a specialty component – 1 business day away.
As you peruse the mega-sale, the smiling salesman will promise you a life of ease, the deal will sound great – but then one day you'll realize…not so much.
Real deals.  Real support.  Real local.  Lehmann Pools & Spas.  844 Scalp Ave., Bel Air Plaza  Richland Township  Johnstown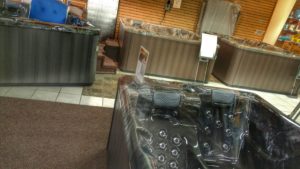 Johnstown ● Somerset ● Ebensburg ● Altoona ● Laurel Highlands
Johnstown ● Somerset ● Ebensburg ● Altoona ● Laurel Highlands ● Johnstown ● Somerset ● Ebensburg ● Altoona ● Laurel Highlands