Lehmann Pools & Spas thinks that there is a place in the world for Pool Professionals.  It is particularly true in the world of commercial aquatics – public pools like hotels, schools, water parks, and recreation facilities.  We know that even in heavily regulated States, significant problems exist within the commercial aquatics world.  Violations of safety standards are rampant and the consequences to the public are real.  For background: CDC.
One might suspect less regulated places of the US, like Pennsylvania, may be a bit more susceptible to safety issues. Safety issues almost always get discovered when liability goes from a "risk" phase to "civil" or "criminal" liability phase following an actual occurrence.  Lehmann Pools & Spas believes that involving a Pool Professional in your aquatics facility safety process might just be a wise investment in liability protection and risk management.  With access to the resources of the National Swimming Pool Foundation, Lehmann Pools & Spas might just be another layer in your Safety Management System – the protection your need from risk and liability.
But there's another reason to involve a Pool Professional.  Like D-I-Y homeowners, many facility operators make expensive mistakes trying to be cheap.  Some get away with it.  But, usually the errors get "found out" when costly events happen.  Equipment gets destroyed – expensive.  Inspectors find a violation – expensive.  Employee gets injured – expensive.  DOH shuts you down – expensive.  We know of a hotel chain where, if the pool is shut down for any reason, every guest gets a refund for their stay.  E-X-P-E-N-S-I-V-E!
We didn't search far-and-wide for these pics.  They're local Western Pennsylvania facilities making very expensive mistakes. What's more is they have underlying issues that a Pool Professional would have identified and helped them correct – before the event occurred. And, we see dozens of situations like these.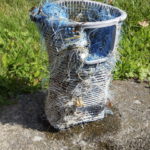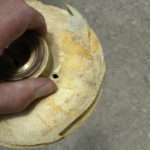 We can help.  814-266-2236.