(814) 266-2236
Swimming Pools ● Spas
Service ● Chemicals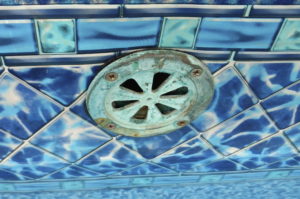 Lehmann Pools & Spas of Johnstown says, "Be ready for Spring!"
Need a new pool liner?  Above-ground liners or in-ground liners – get on the list early!  Pool liner replacement or buying a new swimming pool?  Pool builder schedules fill up early.  To make sure you are ready by summer, get on their list now!
Want to open your pool by Memorial Day?  Make sure your heater works?  Schedule your service now!  Lehmann Pools & Spas of Johnstown offers a full range of factory-trained pool repairs and service.  814-266-2236.
Pool chemicals – beat the price increases – get your chemicals now so you are ready when it's time to open!
Liners – Above Ground Pools – In Ground Liners – Safety Covers – Sales – Parts – Service
Swimming Pools – Hot Tubs – Spas – Plumbing Supplies – Heaters – Heat Pumps – Filters – Pumps – Sand
Zappit® Poolife® Baquacil® Zappit® Poolife® Baquacil® Zappit® Poolife® Baquacil® Zappit® Poolife® Baquacil®
Winter Sale – Winter Sale – Winter Sale
It's Reeeee-diculous!
Who thinks about their Swimming Pool in Winter?!  You should – it's our Reeeee-diculous Sale – in Winter!
Save 10 – 30% on all kinds of Hayward Pool equipment:
Energy-saving Pumps
Filters – for crystal-clear water the easy way
Heaters – energy-efficiency and warm water
Heat Pumps – the lowest cost-to-use heat to extend your pool season
Dozens of components and parts
We are year round!  But this Sale isn't – ends February 19th!  Save Big at our Winter Sale – It's Reeeee-diculous!
814-266-2236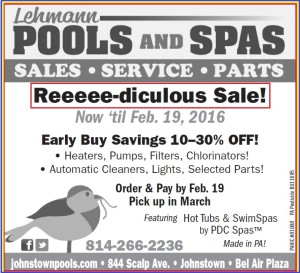 Maintenance – Service – Repairs
Service - Repair - Contract Maintenance