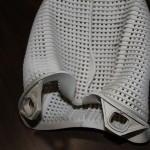 A safety audit can help you manage the risk of operating your commercial or public pool.  We service quite a number of hotel, school, and public pools and find a surprising number of equipment and installation errors.  Even "experienced" and "professional" builders and service people are making incorrect choices in their equipment specs.  And, if they spec the right equipment, we find quite a number of installation errors.
Non-compliant sanitizers
Improper feeder installations – voiding NSF® certification
Non-compliant drain covers – VGB violations
Non-ADA compliance
Modifications to pump and filtration systems without verification of VGB compliance
Non-NSF® equipment
Improper bonding
Installation errors – non-compliance with manufacturer specs
The list goes on and on.  And, we are by no means "big guys!"  So if this is what we see, then there must be tons of violations.
And, it falls back on facility owners and their liability coverage providers.
Your Risk Management solution for your aquatic facility?  A Safety Audit.
Lehmann Pools & Spas is certified by the NSPF® to conduct Facility Audits.  Protect yourself.  And, more importantly – protect your customers and clients.
814-266-2236   —–    Read more on our Facebook pages or on other pages on this site.